Moderator: Forum Moderators
What is Google Summer of Code? GSoC is an option provided by Google which allows students to work fulltime on open source projects during the summer. Meaning Google will pay students money to work on cool projects. The students are mentored and selected by those open source projects.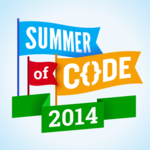 As in the past years the Wesnoth team submitted an application as mentoring organization for Google Summer of Code 2014. Just some hours ago the
list with accepted organizations
was published.
Wesnoth has been accepted
into GSoC 2014. So if you are a
student eligible to participate
in Summer of Code and interested in earning a hoodie (yes, this year it will not be a t-shirt), why not consider working on a Wesnoth related project? So what should you do? Here is a short list:
Get an idea what a suitable project could be by looking at our ideas page.
Join our IRC channel #wesnoth-dev on irc.freenode.net and talk to the devs about your possible idea. We will be able to help you refine the idea and can show you how to transform it into a really good proposal.
Make sure to follow all the other small steps provided in the wiki.
Do not hesitate to ask questions in IRC.
Have fun!